AAMUC: Addis Ababa Medical College (Piazza Georgis , Addis Ababa) Ethiopia. The college takes pride in its commitment to educating the next generation of degree program public health and nursing, TVET program diploma in pharmacy technology service in level IV. Medical laboratory service level IV, comprehensive nursing level IV and midwifery level IV.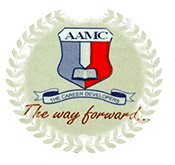 AAMUC: Addis Ababa Medical College
Addis Ababa Medical College is to be model in East Africa in training qualified health professionals who play as important role in delivering quality health care service in the country through upgrading the program up to MSc and PhD levels.
Addis Ababa Medical University College Hargeisa (AAMUCH) where excellence is cherished, pursued and celebrated. Since our inception in 2008, we have established ourselves as the premier Health Sciences University in Somaliland. Over the last 10 years, we have developed graduates who are confident citizens, equipped to make a positive contribution to our nation. Through sustained improvements in our curriculum, facilities and resources, at AAMUCH we aim to continue to make real contributions in bringing social benefits to the wider community.
College Name: Addis Ababa Medical College
Location:  Piazza Georgis , Addis Ababa
Country:  Ethiopia
Email ID:
Website: www.addisababamedicalcollege.com
HERQA Accreditation = Yes
Academic degree level= Bachelor degree
Type: Regular
Campus= Piazza Georgis , Addis Ababa
Phone +251-  251 112786, 0911-635124
Departments
Clinical Nursing
Medical Laboratory Tech.
Pharmacy
Midwifery
Orthopedics Technician
X-ray Technician
Dental Nursing
Anesthetics Nursing
Courses
Five of the branches are found in Adama, Addis Ababa, Dire Dawa, Hargessa (Somali Land) and Ziway by planning statewide targets. Therefore, Addis Ababa Medical College is one of the private health institutions in Ethiopia serving in contributing its share for the betterment of health sector empowering qualified health professionals.
Thus, the College has enhanced its status from TVET level II, III, IV Diploma program in Nursing, Laboratory and Pharmacy to Degree of BSC. Nursing and Health Officer Programs. Its Vision is to extend the program to different domestic and abroad areas in the different field of studies in health sector up to Masters Programs.
During this five years Strategic plan period, Addis Ababa Medical College will upgrade the training program to post graduate level and will also conduct short term refreshment trainings. In advancing its standard, research unit staff development and facility fulfillment has given emphasis for its mission accomplishment.
Admissions:
Admission to the regular and extension programs of Addis Ababa Medical College are usually determined by the students' performance in the Ethiopian General Secondary Education Leaving Certificate Examination (EGSEC) and the Ethiopian Higher Education Entrance Certificate Examination (EHEECE). Therefore candidates are classified by their performances.
2. Level Two: Takes one year training in the regular program whereas in the extension program it takes two years training.
In this level the areas of training in both programs are:
Regular Degree Program
Nursing
Health Officer
Duration of training for both areas of training is four years
Admission requirements for both areas of training are:
Fulfilling the minimum grade point in the Ethiopian Higher Education Entrance Certificate Examination as per the rules and regulations of the Ministry of Education.
Passing Entrance Examination
Diploma in any Health Sciences
COC pass
One year service
Level four graduate in any Health Sciences
Address
Dire Dawa Campus
Located in front of Karamara Hotel, Dire and Depo campus, beside Tsehay hotel
251-  251 112786, 0911-635124
Note: To get all examination result alert to join our facebook page!