List of Colleges in Ethiopia | Top Private Accredited Colleges in Ethiopia 2022-2023. In Ethiopia, there are much accredited public and private Colleges where students may get the admission after grade 12. There are also some Colleges will soon be administered also via the Ministry of Education: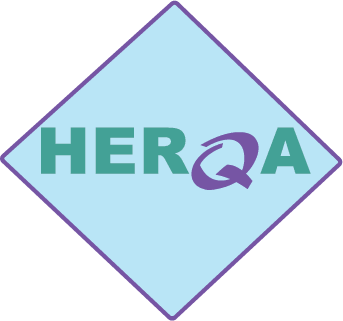 List of Colleges in Ethiopia
List of Private Higher Education Institutions whose programs are accredited by Higher Education Relevance and Quality Agency (HERQA)/MOE
Addis Continental Public Health Institute
Admas University
Africa Beza College
Africa Health Science College
Alkan Health Science College
Alpha University College
Atlas Health College
Ayer Tena Health Science College

B

Belay Zeleke Health College
Ben Meskerem College
Bethel Medical College
Biya College
Blue Nile College

C

Central Health College
Chilalo Health Science and Technology College
CPU Business and Computer Technology College

D

Dandi Boru College
Dangila Andinet Health Science College
Debub Ethiopia College
Durman College
Dynamic International University College(Andinet International University College)

E

ECUSTA Higher Learning Institute
Ethio Lence College
Ethio Lence College
Ethiopian Adventist College
Ethiopis Distance Education College

F

Fekede Egzi College
Finote Selam College
Fura College

G

Gabist College
Gage College
Gambi College of Medical Science
Genius- Land
Gofa College
H

Hamlin College of Midwifery
Harambe College
Harar Agro Technical and Technology College
Harar Health Science College
Hawassa Health Science College
Hayat Medical College
Hayome Medical College
HiLCoE School of Computer Science and Technology College
Hope College

I

Infolink College
International Leadership Institute
International Leadership Institute (in collaboration with University of Greenwich (UK))

J

jigdan
Jigdan
Joint Vision College

K

L

Lead Star International Academy
Lucy College

M

Medco Bio-Medical College
Mekane Yesus Management and Leadership College
Micro Business College
Microlink Information Technology College
Mishquen College
Myungsang Medical College

N

National College
Network
New Generation University College
New Global Vision College
New Millenium College
Nile College

O

Omega Health College
Oromiya Public Service College

P

Paradise Valley College
PESC Information Systems College
Pharma Health Science College
Poly Institute of Technology

R

Rhobot Medical College
Rift Valley University
Royal College
S

Sante Medical College
Seamless College of Distance Education
Selam Nursing College
Selihom School of Nursing
Sheba University College
Sodo Christian Hospital in Collaboration with Pan African Academy of Christian Surgeons (PAACS)
Soloda Health and Technology College
SRI SAI College
St. Lideta Health Science College
St. Mary Univetrsity
Summit College

T

Tech Zone Engineering and Business College
Top College
Tropical Health College

U

Unity University
Universal Medical College
US College

V

W

Western Star College
Western University College / Care Development and Services / in collaboration with Lincoln University (USA)

Y

Yardstick International College of Distance Education
Yom

Z

Zemen development and management college
Zion College
See also
Note: To get all examination result alert to join our facebook page!