NEAEA Register and Login User: NEA (National Assessment Agency) or NEAEA (National Educational Assessment and Examinations Agency) allows school representatives and institute representatives (refers to college/university authorized person) for registering a new account for the academic purpose.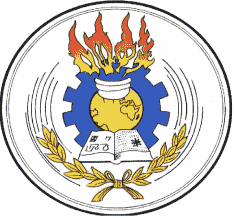 NEAEA Register
Both the websites of the Agency that is: NEA (www.nae.gov.et) or NEAEA (www.neaea.gov.et)  have the same registration form. Any school representative may create an account in NEAEA. The school/institution representative must have permission letters from the school head for registration. To register a new account please check the following steps.
Open a web browser type www.neaea.gov.et or www.nae.gov.et
If you are not on the Home page, then check the top menu and click on "Home"
Just below the login form click on "Register a new user"
Now registration form will appear. Please fill in all the information asked below.
UserType: School representative or Institute representative
Code: Your organization code: School code, Institute code or Region code.
FirstName: Representative Person First Name.
MiddleName: Representative Person Middle Name (if any).
Sex: Male or Female
Attachment: Upload Scan a letter that shows you are assigned to the organization and attach it.
Mobile Number: 
Email: a valid email-id.
UserName: choose a username for login
Password: Type a password for login
confirm password: Type the same password for confirmation.
Link for register http://app.neaea.gov.et/Home/Register
NEAEA Login
If you have an account, then follow the steps below login into the NEAEA Porta.
Open a web browser type www.app.neaea.gov.et or www.nae.gov.et
If you are not on the Home page, then check the top menu and click on "Home"
On the home page, a section login form will appear.
Use Your Username and password to log in.
Finally, Click on the login button.
Forgot your password?
In case you forgot or lost your NEAEA account password, then you can resent password using your registered e-mail ID.
Click on forget the password.
Now password reset page will appear.
Enter your email and you will receive your password through your email address.
Go to your registered email ID Inbox and open an email from NEAEA.
Follow the instruction to reset the password.
Note: To get all examination result alert to join our facebook page!